Identifying St. John's Wort in the Wild
Author : Karen Shelton (c) 1998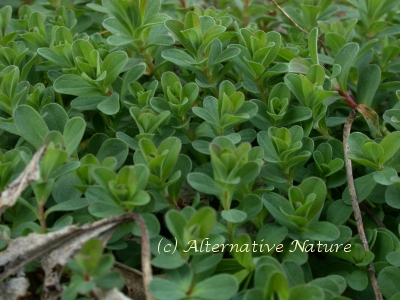 This is a close-up of St. Johnswort seedlings huddled close to the ground during a mild Tennessee winter. This is a variety similar to hypericum perforatum, I use it interchangeably.
February 1998 Photo : Copyright 1998,
Karen Shelton, Alternative Nature Enterprises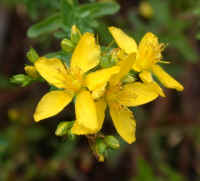 This is SJW in bloom in July. You should see clear dots on the leaves and dark spots on the petal margins.
The plant gets about 2 to 2 1/2 feet tall and has oval shaped leaves that hug the stem opposite each other, they have no stems.