Ginseng Growing and Ethical Harvesting Resources
Ginseng Season Started September 1. Ginseng Root Buyers by State
Ginseng is a woodland herb whose survival is threatened by habitat destruction and careless harvesting. Responsible harvest and growing of Ginseng is possible and neccesary. It is relatively easy to grow ginseng from seed which are widely available from cultivated plants. Ginseng Seeds
Learning more about Ginseng and sharing with others can have a positive impact. Fortunately with the growth of the Internet, people in the remote areas where Ginseng is most prevalent are able to share their vast knowledge about good stewardship and cultivation of wildgrown Ginseng.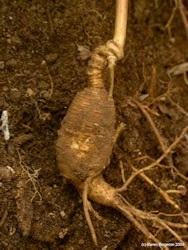 Forest Farming is one of the ways to help boost Ginseng populations. I am very thankful to those who have enlightened me with information about growing Ginseng, correct harvesting and keeping it for the future and would love to have a class to share knowledge with others.

Learn about the Ginseng Plant and Herbal Uses
A Crafty Gentleman - Ginseng digger's diary by Lee Murray

4 Ways to Cooperate with Nature
I welcome submissions from Ginseng Growers and anyone who has information or folklore to share. Email karen@altnature.com Email links may not open in some browsers.
New MTSU Institute Director Discusses Impact of Tariffs for Ginseng Growers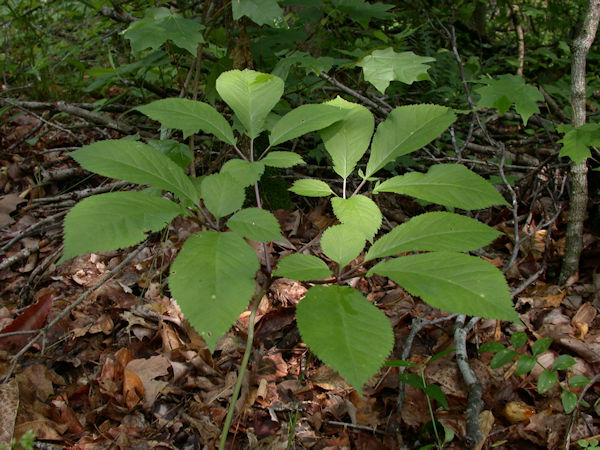 Who will speak for the plants
The gentle flowers cloistered
in quiet meadow and lonely wood
Plants whose power is in their softness
Or in their strange difference?
Grandfather Ginseng will take the stand!
In the country and the town, the reputation of this
gentleman is known to all. Bold, vigorous,
crafty and tough, he's older than the mountains but
he feels just like a newborn child.

Special thanks to Lee Murray for his inspiration, knowledge, and
for adding a creative touch to this section with his Grandfather Ginseng Tales.

Thank you for visiting the AltNature's Ginseng Section.
Please bookmark this page and visit again soon.